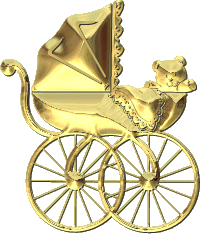 THE REASONS FOR EXTRA FEEDING NEWBORN KITTENS
orphan kittens

mother cat has health problems or on medications

kittens have not doubled their weight by the age of 14 days

kittens are born too weak to find mothers nipples or too weak for sucking
WHAT IS NEEDED FOR FEEDING A NEWBORN KITTEN
Milk supplement. I recommend KMR milk. There are instructions on the KMR box you have to follow. You can prepare a solution by yourself : 1/2 glass of whole milk and 1 egg yolk. A kitten needs 20ml of milk for each 100gr of his weight per day. To calculate the amount of milk for each meal, divide the total amount of milk per day to the number of meals your kitten have each day. For example:
Feeding tubes. Use #3 feeding tube for the first week and #5 for second and third weeks.
Syringes. You will need syringe for the feeding tube. You can buy a feeding syringe in a pet store. I use 5cc, 10cc, and 20cc syringes (without needle).
Weights. Electronic weights for postage or kitchen weights could be use.
HOW TO FEED A KITTEN
Prepare a milk supplement. Always use warm, not hot, water for a milk supplement preparation. Do not warm already prepared solution in microwave oven. It's easy to warm a supplement in a glass or a bottle placed in hot water. Warmers for baby food could be used. I usually prepare milk for a day, pour it in a bottle and put it in a refrigerator. Each time I pour some milk needed for one meal in a glass. I warm it in a lunchbox with hot water for a couple of minutes. Then I stir the milk with a spoon and check the temperature. The temperature of a supplement should be about 39°C. This temperature feels warm ( not hot!) if you put a few drops of supplement on your skin on inner side of your wrist.
Set up a feeding area. Put all things you might need in a reachable distance from you. I place on a towel near me the following items: paper towels, assembled feeding tube and syringe, milk in a tall glass, a box with a warm fabric to put kittens you have already fed to avoid feeding the same kitten twice.
Feeding process. First put the tip of the tube in the glass of milk and suck the milk in the syringe. Use much milk as needed for one meal. Then take a kitten in your left hand. When you feed a kitten do not hold him upside down. It is very important that a kitten is fed when he is laying on his stomach, just like he would do it with his mother. Hold a kitten in your left hand gently fixing his head with your fingers. When a kitten opens his mouth, put a tip of a feeding tube on his tongue root. A kitten starts to swallow the tube by reflex. Gently force the tube to go to kitten's stomach. Stop forcing when it is inside the kitten for a right length and does not go farther. It might be helpful to measure the length between the kittens nose and his last rib and mark this length with a permanent marker on the tube. If your kitten is coughing, the tube might goes into his trachea. Remove the tube immediately and repeat the process. When the tube is in the kitten's stomach, push the syringe handle to inject the milk into kitten's stomach through the feeding tube. The process takes less time then reading about it, about 20 seconds.
Your job is not done yet. Kittens cannot excrement and urinate by themselves first 2-3 weeks. They need their mother to stimulate them. If the mother cat is on medications, cover her nipples with fabric and let her clean the kittens. If there is no mother cat, you have to make a kitten excrement and urinate with your help. Massage the kitten's belly a bit, then massage kitten's genitalia and anus with a warm, wet and soft fabric. Kitten should urinate within 1-2 minutes.
Clean everything. Change fabric or pad you use for kittens' nest. Disassemble and wash the feeding tube and syringe with hot water, so they will not harbor bacteria. Remember to keep your kitten warm. A heating pad on lowest power works just fine. Put your heating pad in a pillow case and use water proof pads for kittens' nest.
HOW DO YOU KNOW IF YOU ARE DOING IT RIGHT
| | | | |
| --- | --- | --- | --- |
| kitten's age | kitten's weight | # of meals per day | milk each meal |
| 0-1 week | 100gr | 12 | 1.7cc |
| 2 weeks | 200gr | 6 | 6.5cc |
| 3 weeks | 300gr | 3 | 20ml(>1tbsp) |
Each kitten is different. For some kittens the average norms might not be suitable.
A kitten should not cough during or after tube feeding. No milk supplement should be seen in kitten's mouth during or after tube feeding.
A healthy and fed right kitten should sleep all the time between meals his first two weeks; and more then half of the time his third and fourth weeks. A healthy kitten might cry right before meal, but not between meals. A healthy kittens do not shake.
Weight a kitten every day before the first meal. A kitten should gain minimum 10gr every day for his first 4 weeks. If a kitten is not gaining enough weight he might be underfed. You should not worry too much if a kitten does not gain much weight, but looks healthy and sleeps well. He might gain more weight when he starts to eat by himself later.
Look at the color of the kitten's excrements and match it with this table below:
| | |
| --- | --- |
| yellow color, liquid or very soft consistency | low overfeeding |
| greenish | moderate overfeeding |
| grayish | heavy overfeeding |
| gray and white | a sigh of possible infection |
WHEN YOUR KITTEN IS 3-4 WEEKS OLD
When kittens are 3-4 weeks old they could be fed from a bottle. I buy a feeding kit in pet stores and cut a tip of the rubber nipple. I start feeding can food to three weeks old tube/bottle fed kittens. Place a small amount of can food on your finger and gently put the food in kitten mouth or under his lip.
THE RECOMMENDATIONS ABOVE ARE BASED ON MY OWN OPINION AND EXPIRIENCE.
Redistribution on any other website is only permitted via a link to this site.
© Burma Charm